About
Unified Pieces Puzzles is more than a brand – it's a celebration of art, diversity, and the shared love for puzzling. We believe the puzzle image should captivate your imagination, drawing you into a world of mystery and beauty.
Born out of a simple idea by Gamaliel MEEZY James, a passionate puzzle enthusiast, we aim to provide a diverse and fascinating array of puzzle images that often go underrepresented. Unified Pieces Puzzles is our answer to the need for more diversity, culture, and contemporary art in the puzzle world.
From renowned street artists like Illumineieres to emerging talents like Timothy B., we proudly feature artwork from diverse, talented artists worldwide. Each puzzle captures the essence of their unique styles and perspectives, offering a visual and tactile journey of discovery and creation.
Meticulously crafted by skilled artisans, our puzzles provide a satisfying tactile experience, a perfect fit, and a sense of accomplishment as pieces come together. Our limited edition pieces, true collector's items, are cherished by enthusiasts and art lovers alike and never fail to create a buzz.
Unified Pieces Puzzles invites you to immerse in a meditative escape that enhances focus and concentration. Share the experience with friends and family or frame your completed masterpiece, the joy of puzzling is yours to discover. Welcome to the enchanting world of Unified Pieces Puzzles, where beauty, artistry, and puzzling joy harmonize perfectly. Join us, and let your mind and imagination roam freely as you piece together our puzzle collection's wonders.
Premium Quality 
We have continued to improve our products since the beginning, and we can proudly say our puzzles are premium quality for a longer life span. Puzzle box includes: puzzle pieces in a cotton zipper bag, a poster, and an artist Postcard.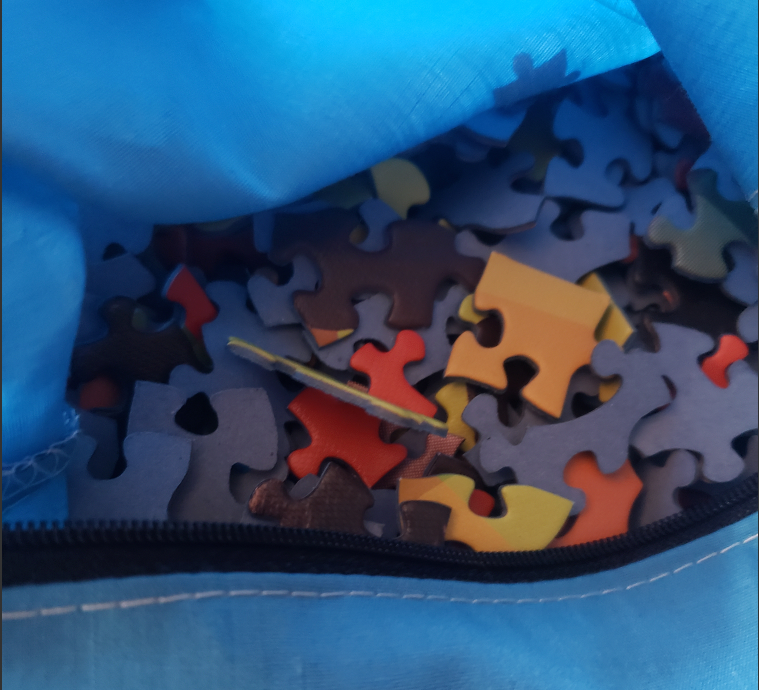 Plastic Free 
Our puzzles are plastic free, from the product to packaging. It is made of 100% recycled paper, printed in soy ink. Each of our jigsaw puzzles comes with a zipper bag to keep the pieces extra safe.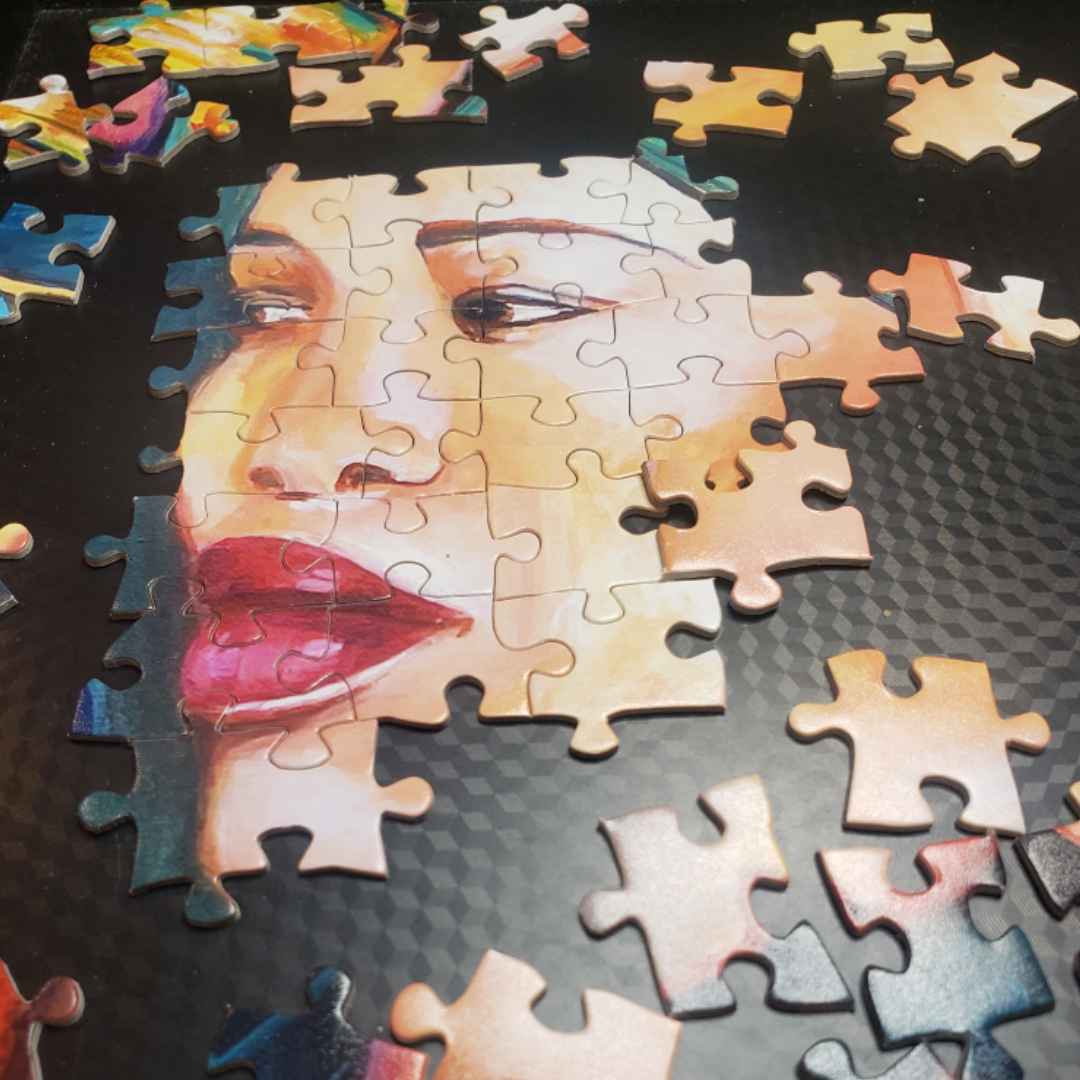 Supports Artists
Our art puzzles are curated from a diverse collection of artists. Each of our puzzles is made in collaboration with top-notch artists, offering unique & original works that can be enjoyed by all. We give a cut of every sale back to the artist to support their passion and keep the joy alive.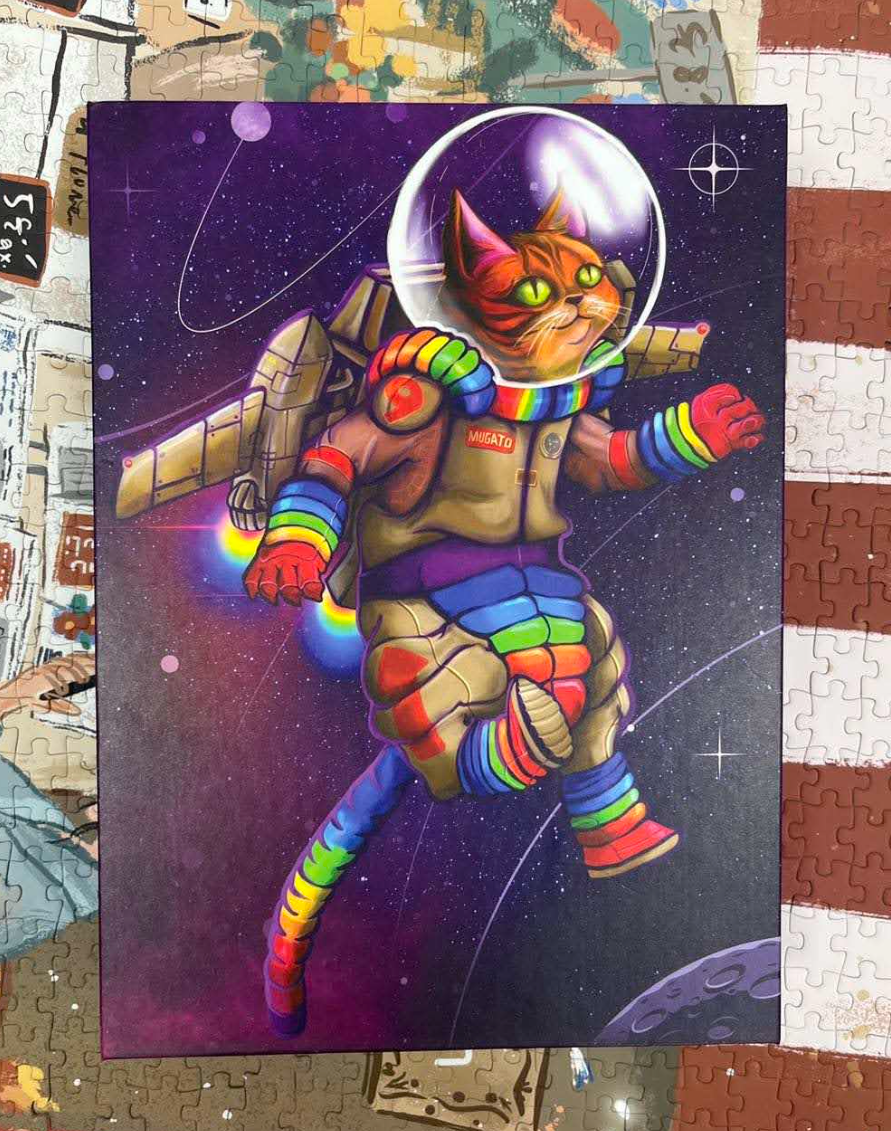 Limited Quantity 
Our highly complex pieces are made in small quantities and we only make what is necessary for each environment, ensuring that each piece has been built to the highest standards.
CALLING FOR ARTISTS!
Unified Pieces features the work of independent artists from around the world. We are always looking to partner with more artists on a growing line of diverse, trend setting products. If you are interested in working with us, please contact art@unifiedpieces.com